Pilot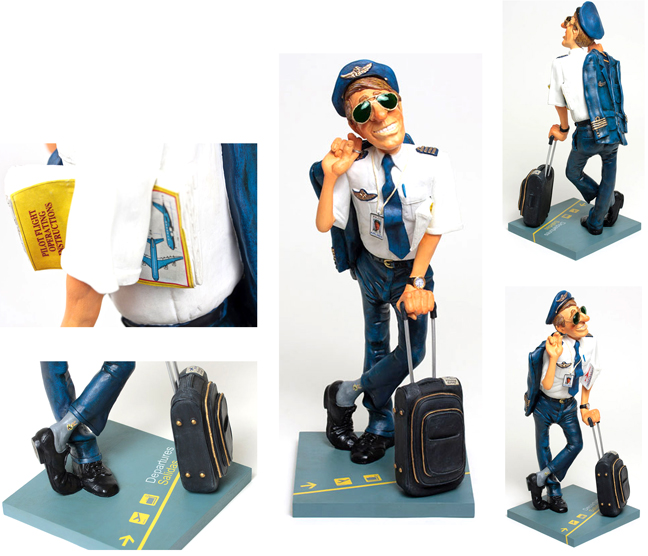 "The Pilot" by Guillermo Forchino
Style #60-85523
Character Sculpture
Sculpture Size: 6.5 X 6.5 X 16 in.
Edition Size: Open
Each time Captain Antonin Eyssette asked something, the air hostesses did everything possible to satisfy him. All of them fell to his charms which oozed from his persona, from his seductive physique and his perfect teeth.
He could do two long-haul flights without a break and still be as fresh as daisy. The only worry was that, from his lower extremities, emanated a strong odor of camembert. It didn't bother him at all. Even more so, when he engaged the automatic pilot, he likes to take his shoes off, put his feet up on the controls and, with pleasure, wiggle his toes saying "This is life!"
Meanwhile, his co-pilot, suppressing an urge to throw up, was preparing delicately his little sick bag, that by experience, he always kept nearby.
---