Shelby Cobra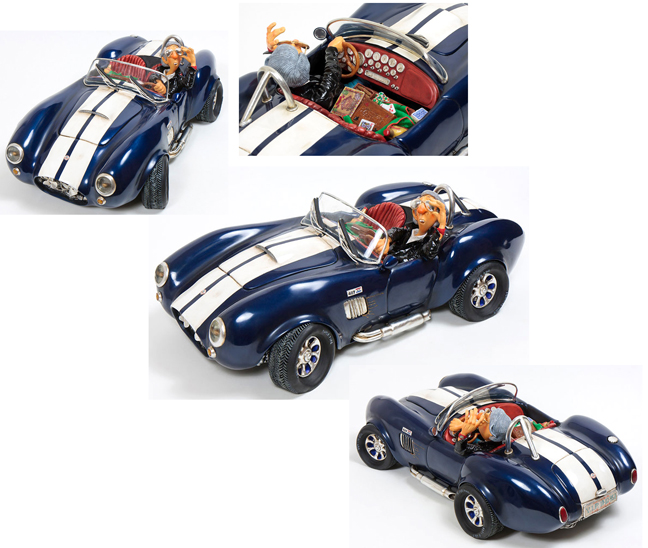 $ Call

"Shelby Cobra" by Guillermo Forchino
Style #60-85071
Character Sculpture
Sculpture Size: 12.6 X 7.7 X 4.5 in.
Edition Size: Open
Itís incredible the interest that I awake in women and itís amazing the way that they are attracted to my admirable physique. Each time a woman sees me pass, she is fascinated. Few women can resist my charm. All that thanks to my captivating look, my ravishing smile, and my sexy Greco-roman profile. I am even forced to hide behind mirrored sunglasses to try and pass incognito. Jealous people just make me laugh, they say that women are not interested in me, but in my powerful Shelby Cobra 427 S/Cģ which I drive everywhere, but thatÖ that is only what the jealous ones think.
We are pleased to introduce this classic American muscle car, which will be celebrating 50 years in 2012. The design is made under licensee and endorsed by the Shelby family.
---